Are you looking for affordable campervan hire and motorhome hire in Aberdeen or Scotland? If so, welcome to Rennie Motorhomes, the home of affordable motorhome hire in Scotland, straight from our base in the heart of Aberdeen!
Whether you're looking to hire a motorhome for the first time or love the flexibility and freedom such holidays have to offer, we can guarantee that you'll have a fantastic time and that, by offering only the very newest models, you're getting a fantastic deal and enjoy yourself on the road!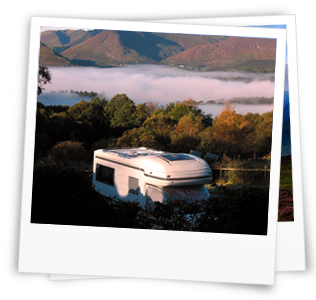 Considering A Motorhome Holiday?
Motorhome holidays are almost as far away from sun, sea and sand holidays which you may be used to as you can get, however offer a completely unique experienced which simply cannot be rivalled. If you love the outdoors or simply fancy something a little different to what you're used to, we're convinced that hiring a motorhome or campervan could be just what you're looking for. We offer a selection of 3 and 6 berth motorhomes for you to choose from.
With a campervan or motorhome holiday, you've got the freedom to go where you want, when you want and you're certainly not tied down to a particular itinerary. If this sounds like a holiday you could only dream of, why not get in touch with us here at Rennie Motorhomes today to discuss what we can offer in terms of motorhome hire and campervan hire in Scotland and Aberdeen?
Offering Brand New Motorhomes
Every single one of our motorhomes available to hire are less than three years old, ensuring you are able to travel in a clean, well maintained and reliable vehicle. We are pleased to offer campervans for hire which accommodate up to six people and are also able to offer child car seats and mountain bike carriers as additional extras.
Book Your Dates Today
Peak seasons book up quickly and, as such, we advise you to book your dates as soon as possible. If you're looking for  campervan or motorhome hire in Aberdeen or Scotland, we're convinced we're able to not only meet but exceed your expectations and welcome you to give us a call today on 01224 723330 or 07720 260596. Alternatively, why not fill out our contact form here.
---
We accept most credit cards