Scotland is full of challenging and impressive mountains to see and climb during your trip to this beautiful part of the UK. Take a hike up some of the most remarkable ridges in the UK and take in the panoramic views at the top of the wilds of the Scottish landscape.
Scotland is home to the UK's highest mountain, Ben Nevis, and many beautiful hiking opportunities such as the Glens, Munros and the Corbetts. If you're planning a trip to Scotland soon and are keen to explore the mountain ranges of these incredible lands, then here's your guide to the Scottish mountains.
Ben Nevis
At 1,345 metres above sea level, Ben Nevis is the UK's highest mountain and lives in Inverness-shire in the highlands, near the town of Fort William. It is a popular tourist destination, and around 125,000 walkers reach the summit each year, with a further 100,000 making partial ascents. For those who adore beautiful landscapes, then crossing Ben Nevis is undoubtedly one to cross off your Scottish bucket list.
The summit is the collapsed dome of an ancient volcano, and you can see evidence of an explosion in the light-coloured granite. You can find the Pony Track from Glen Nevis frequented by walkers on the south side, but for climbers and mountaineers, you will want to head to the high cliffs of the north face for scrambles and rock climbs of all difficulty levels.

Munros
The Munros are named for Sir Hugh T Munro who surveyed a number of Scottish mountains in 1891. These peaks are for experienced walkers and will expose you to some of the finest Scottish scenery there is.
These mountains can be found across Scotland, with 282 in total (Ben Nevis being one of them). Despite being the highest mountain, Ben Nevis is not the most difficult Munro to climb, with the airy peaks of the Black Cuillin and the narrow ridge of Aonach Eagach offering tricky terrain.
A Munro is defined as a mountain in Scotland with a height over 914.4 metres, and if you plan to visit Scotland frequently, you could attempt Munro bagging, which involves trying to climb all the Munros in Scotland. Only around 6,700 people have reported completing all the Munros, but maybe you could join them?
Corbetts
The Corbetts are Scottish mountains between 762 and 914.4 metres in height and were compiled in the 1920s by John Rooke Corbett. There are 222 in total, and as the less popular mountains compared to the Munros, their routes are less trodden and can be more challenging to follow.
Like the Munros, they are on the list of 'must-do' Scottish hills, and they also have a completionist challenge currently with less than a thousand people on it, making completing the Corbetts much rarer.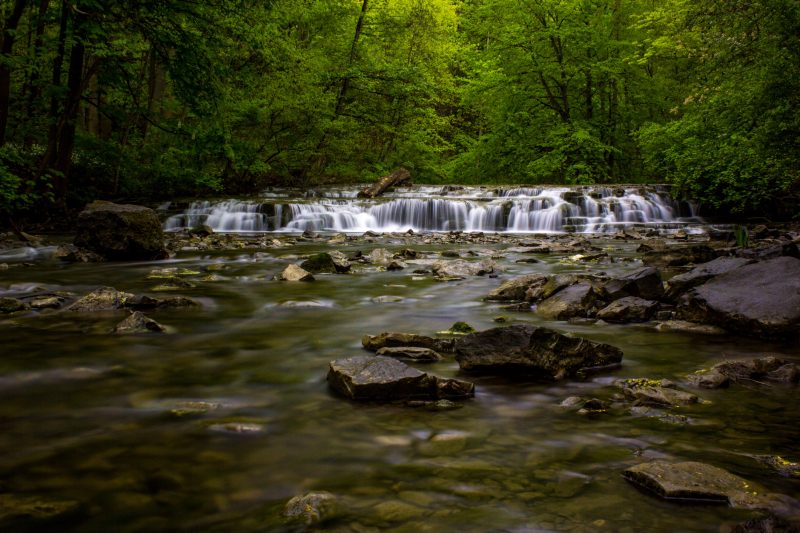 Mountain Ranges in Scotland
The Arrochar Alps are a group of mountains found around Loch Long, Loch Fyne and Loch Goil. These mountains are a popular choice for walkers due to their proximity and accessibility to Glasgow. Steep and rocky, these mountains have real character.
Paps of Jura are three mountains on the western side of the island of Jura. They are known for their distinctive conical shapes, and they dominate the island's landscape. On a clear day, they can be seen from Skye, Northern Ireland and Malin Head. They are a challenging walk that offers truly incredible views.
The Cairngorms are a mountain range in the eastern Highlands and form part of Cairngorms National Park. With the highest points around 1000 to 1200 metres, many of the summits have rock outcrops, and in places, the edges of the plateaux form steep cliffs that are ideal for skiing, rock climbing and ice climbing. Here you will also find Britain's only herd of free-ranging reindeer and other species like red squirrels, pine martens and capercaillie.
Where to Ski in Scotland
There are plenty of places to ski in Scotland, with five resorts for you to have a go at skiing and snowboarding for beginners and seasoned snow sports fans. We've already mentioned Cairngorm Mountain, which offers a variety of snow sports activities. There's also Glenshee Ski Centre, which is the UK's largest ski resort, with over 2,000 acres extending across four mountains and three valleys.
Glenshee has 36 runs, so there is something for everyone, no matter your skiing ability. Glencoe Mountain has chairlifts running all year round and is Scotland's oldest ski centre. Glencoe is perfect for more experienced snow sports enthusiasts with a great choice of runs and stunning scenery. There is also the Nevis Range and The Lecht, both offering skiing and snowboarding and other snow sport activities.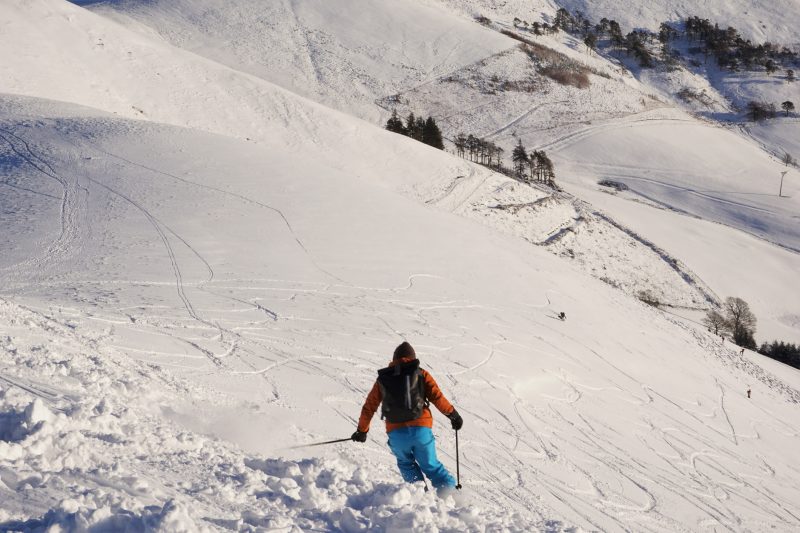 In Scotland, you will be spoiled for choice when it comes to hiking, walking, climbing or skiing. If you're planning a trip to Scotland, make sure you do it in style with your very own motorhome. Motorhomes are a great way to travel and see the country's sights without being tied down to one location by your accommodation. For motorhome hire in Edinburgh, contact Rennie Motorhomes today.