If you're looking to get away this winter, you may be considering a motorhome trip for you and your family. Though it's important to remember that there are a lot of differences between winter and summer travel.
So, if you've never gone away this time of year, there's a lot to consider and prepare beforehand to ensure you have a great trip.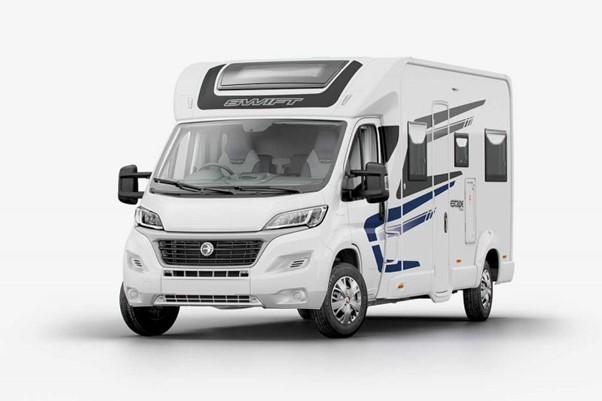 Weatherproofing Your Motorhome
Most people prefer summer travel to get away from the cold, but that's not been possible for a lot of people this year. Fortunately, there are some wonderful places to visit in the UK in winter. But you need to ensure your motorhome is prepared for the cold temperatures and harsh winds and rains that winter brings.
You will need plenty of extra layers for yourself, but you will also need to prep your motorhome, so it's safeguarded against the elements. Travelling in your motorhome in freezing temperatures can cause problems. The pipes and tanks need to be kept clear so you can access clean water and flush away wastewater.
Some models of motorhome will have flooring designed to protect the water tank from freezing, but if your model does not have this, you will need to insulate the tank and install a tank heater. This will help protect itself from frost and freezing temperatures, although it could still happen. If your motorhome has exposed pipes outside, they should have heaters along with insulation to keep the water running through.
Keeping Your Motorhome Warm
When you purchase or rent a motorhome, it should be thoroughly insulated, so it stays warm in cold weather. However, depending on your preferences, you may find that motorhomes are not warm enough to keep you cosy if you prefer hotter temperatures. Space heaters are great for maintaining a comfortable temperature inside your motorhome; however, these can go through a lot of power, so be cautious about using them if you're not hooked to a power supply.
Window covers can also help to prevent heat loss, and additional insulation such as rugs and mats can help keep the heat inside. Be sure to keep an eye out for any damp spots while travelling and address these promptly, as mould could develop into a serious problem.
Driving a Motorhome in Winter
Driving in winter can pose a number of difficulties, such as encountering ice and snow. The tyre pressure on your motorhome should be checked throughout the journey, as should the tread. Winter tyres can be helpful if you're planning on going somewhere liable to be icy, and a set of snow chains can be useful too.
Check beneath the bonnet for any problems before you set off. You should use winter-grade oil that is designed for below-zero temperatures; you can check the manual to find out which is best. When driving, don't forget to increase your stopping distances in wetter weather and slow down during exposure to very high winds.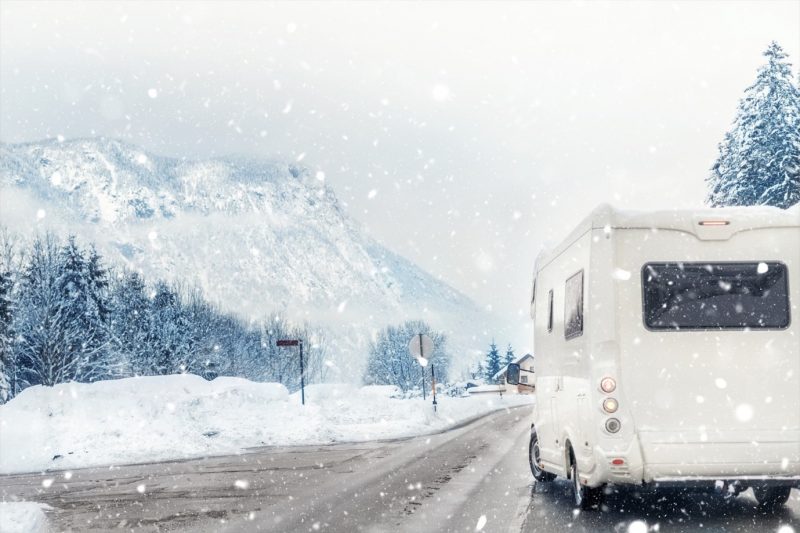 Why Travel in Winter?
By now it might sound like there is a lot of work involved in travelling in your motorhome during winter, but there are many advantages to winter-time travel, including:
If you've only seen the UK in the summertime, then you're missing out. The landscape will be beautiful in an entirely different way, and you can enjoy the snow, ice and frozen lakes. You can still hike during winter, and the views will be even more stunning as the air will be clearer, allowing you to enjoy the scenery even more.
Summer is a busy time for tourists; this is less true in winter. There is less chance of traffic jams, and there's likely to be more space in car parks thanks to their being fewer people, giving you plenty of peace and quiet.
Some activities cannot be done in summer, like sledging, ice skating and even skiing. There are plenty of winter-based activities that are great fun for the whole family.
Winter is a less popular travel time, so rental prices for motorhomes and camps will be cheaper than in summer months, saving you money.
Where to Go in Scotland in Winter
Scotland is full of beautiful spots to visit during winter. It's colder than the rest of the UK, with snowfall usually around March. But the mountains boast snow-tops throughout the whole of winter that are breath-taking to behold. As well as the beautiful natural landscapes, here are some ideas for places to visit Scotland in winter:
The capital is a perfect destination for a winter break. With the stunning Edinburgh Castle and Arthur's Seat offering an incredible view of the whole city, Edinburgh is full of beautiful scenic spots and plenty to do including museums, art galleries, bars, pubs and restaurants.
There may be less to do this year due to the pandemic, so a road trip to the Highlands can be the perfect winter getaway. Take a trip up the east coast to Aberdeen and across to Inverness. You can access Skye from a bridge and take in the beautiful sites of Fort William, Glen Coe and Oban along the way.
If you love winter activities, then you will love a trip to Cairngorms National Park. Cairngorm Mountain provides incredible views and opportunities for skiing and snowboarding. With 30km of piste runs, a freestyle park and on-site equipment hire, there is plenty of fun to be had. You can also venture out to see the Cairngorm reindeer herd located on the mountains.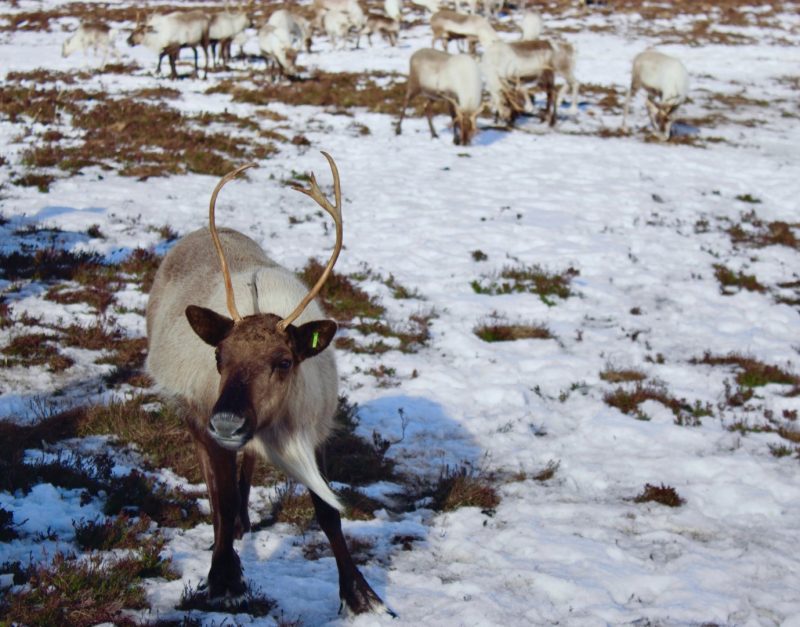 We hope you enjoy your winter getaway this year. If you're looking for motorhome hire in Edinburgh or campervan hire in Edinburgh, contact Rennie Motorhomes today. We offer a wide selection of three and six berth motorhomes and campervans for you to choose from at great prices.