With lockdown measures already easing up – and set to ease up even more in the coming weeks and months – we are turning our attention to the North Coast 500 (or NC500) route, Scotland's answer to the USA's Route 66.
This quaint route offers dramatic scenery along the way, from mountains to lakes, as well as historic points of interest that you don't want to miss out on. Enjoying a road trip down this iconic route is perfect to get away, especially in a motorhome.
After all, it takes several days to see it all (while five is a good minimum, seven can ensure a better understanding of this fantastic area), so why not do it in comfort and style?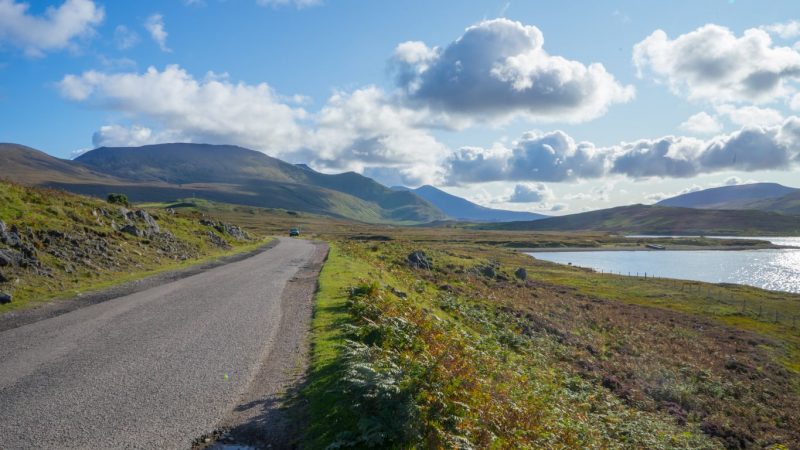 What is North Coast 500?
NC500 is a stunning 830-kilometre scenic route around the north coast of Scotland. It starts and ends at Inverness Castle and showcases many of the Highlands' features. Inaugurated in 2015, this route takes you up to John O'Groats and back down again.
The concept for the NC500 route was launched by the Tourism Project board of the North Highland Initiative, which sought to boost tourism and local economies.
What can you expect to find during your trip?
Plenty of lochs, historic castles, gorgeous wildlife, delicious food and drinks, and so much more. There is also plenty to do along the way, so there's something for everyone. If you like to photograph nature, you'll be spoilt for choice with some of the most beautiful landscapes in Europe; if you seek a bit of adventure, you can try your hand at kayaking; and if you're interested in visiting a distillery, you won't be disappointed by the choice available.
Unmissable Pitstops
You can travel up the east or west coast first, it doesn't make a different. You'll end up seeing it all. There is so much to see that you don't want to just stick to the route itself, no matter how beautiful it is. In fact, you can veer off the beaten path and spend some time in a village for a day, or perhaps take a day trip somewhere.
The Scottish Highlands have many hidden gems that you will love discovering, so take your time to see everything. It's impossible to talk about all the wonderful sights and locations in detail, so here are some that you don't want to miss out on.
Because you start out in Inverness, what better chance to go to Loch Ness than when you're travelling the route? This large and deep freshwater loch has a surface area of 56 square kilometres and is famous around the world for its connection with Nessie; many people flock there to try and see the monster, which was first brought to attention in 1933.
Urquhart Castle is temporarily closed due to current circumstances, but the surrounding landscapes more than make up for it.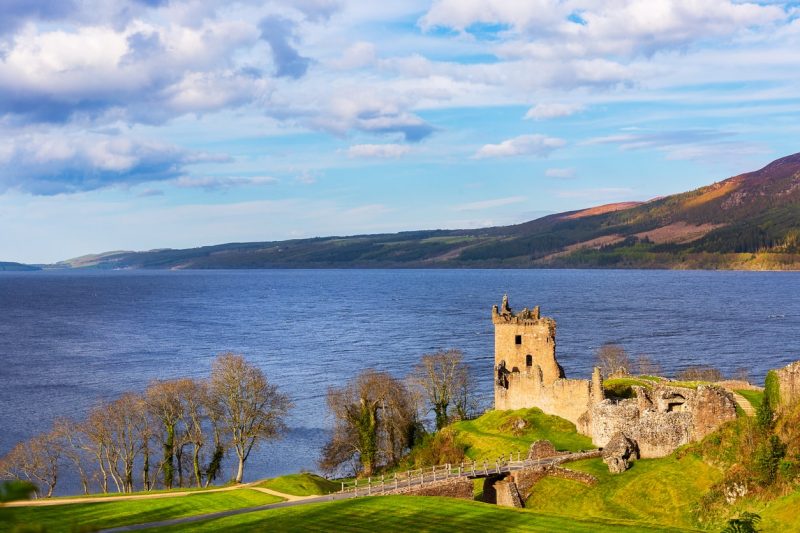 Thomas Telford Bridge at Invermoriston is also a recommended stop. It was built by Scottish engineer Thomas Telford, who designed many of the country's infrastructure, such as bridges, harbours and tunnels. This particular bridge was completed in 1813, crosses the river Moriston and attracts many visitors every year.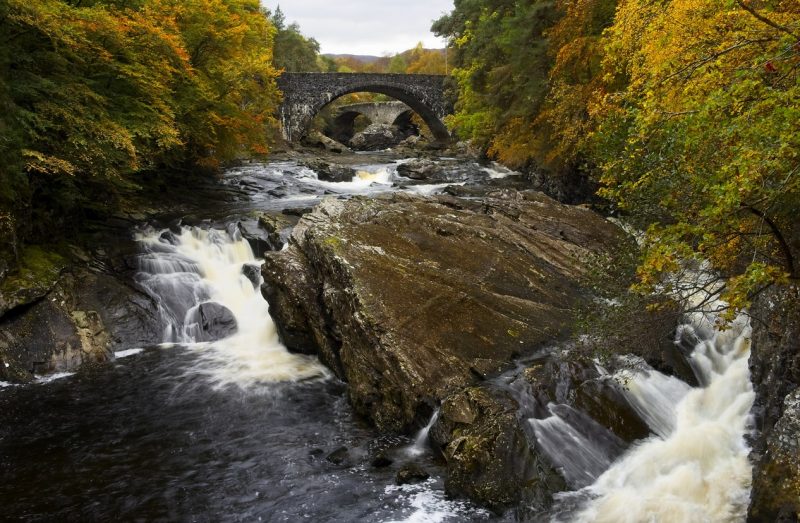 You will love Wester Ross, a county characterised by impressive landscapes, striking mountains, beautiful hill lochs and stunning beaches. The county is known for its staggering beauty and scenic spots, such as Loch Maree, Glen Docherty and the Bealach na Bà.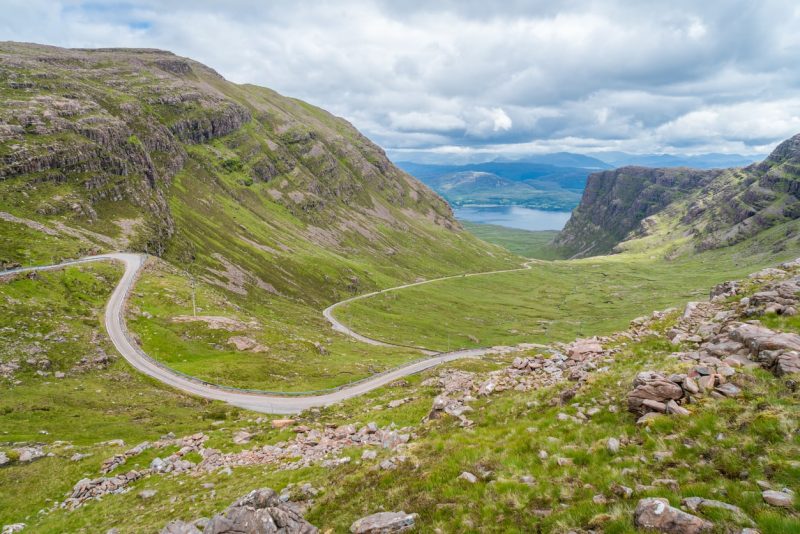 In 2016, Wester Ross became a Biosphere Reserve. Other beautiful locations you will want to visit include Liathach, a mountain in the Torridon Hills that stands at 1,055 metres.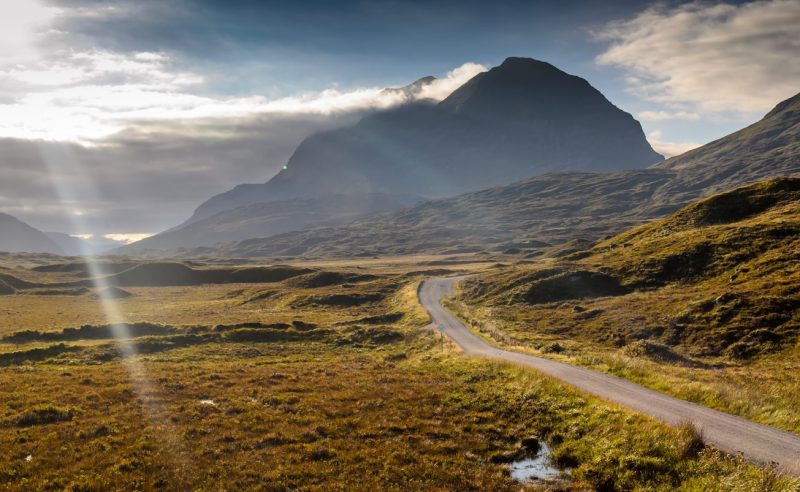 A little bit off route is the Black Isle Peninsula, well known for great food and beers, for biking and to spot dolphins. You can also hike through the woodlands near the town of Rosemarkie to find the stunning waterfalls at Fairy Glen.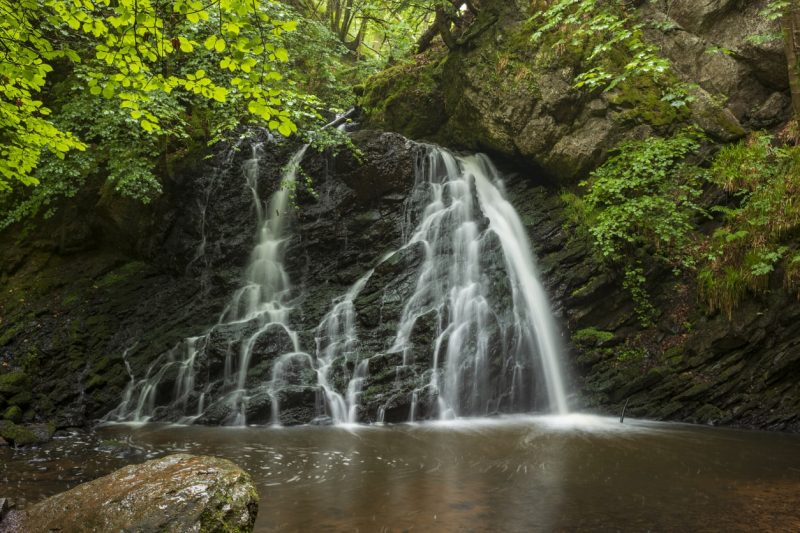 Sutherland has many things to see and do, both on and off the beaten track. This region offers gorgeous sights of the sea, unspoilt nature, historic sites and picturesque harbours. You'll just love the white sandy beach of Balnakeil Bay, where you can take a moment to breathe in the scent of the sea.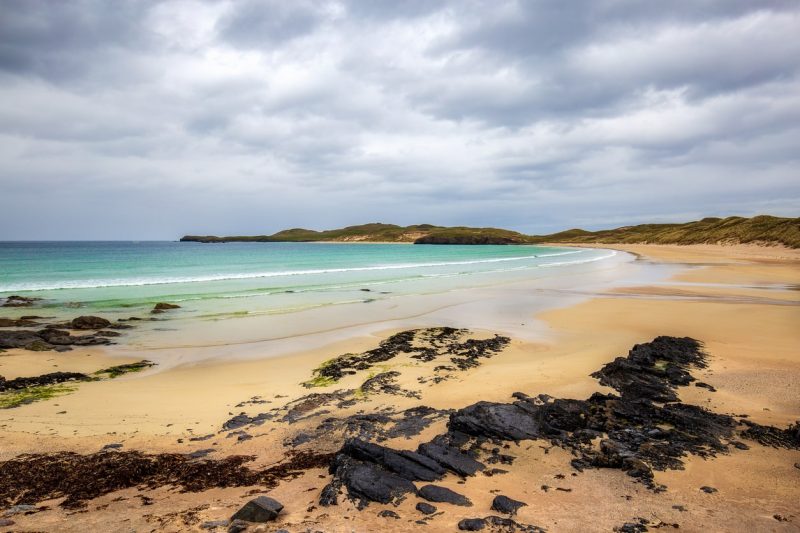 You'll also find many other points of interest, like Cairn Liath, a fantastic example of a broch, a type of fortification that only exists in Scotland. The RSPB Scotland Forsinard Flows Nature Reserve is another unmissable spot with its many peat bogs, mountains and wildlife. The beautiful Dunrobin Castle, a stately home in Sutherland, should also be part of your NC500 adventure.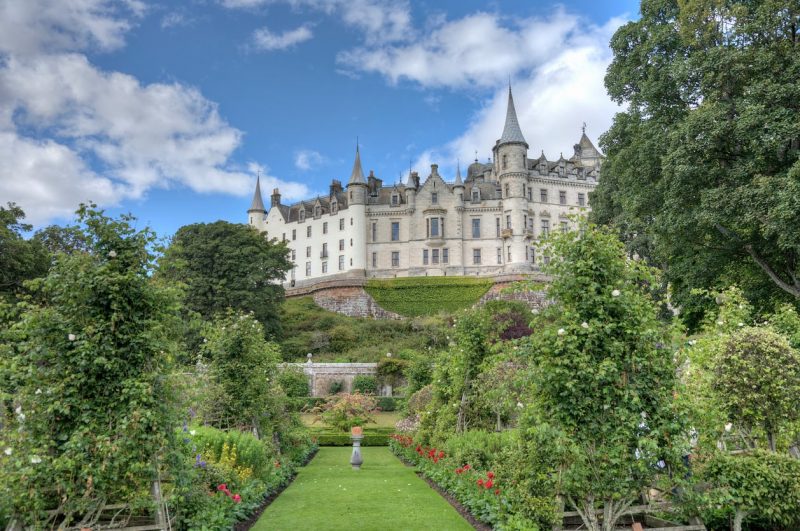 Caithness, on the eastern part of the NC500, has many archaeological remnants, stunning coastline feature and colonies of sea birds. Castle Sinclair Girnigoe is a unique-looking ruin perched on cliff edges, with ongoing work trying to save it from coastal erosion. It dates back to the 15th century and is a sight to be seen.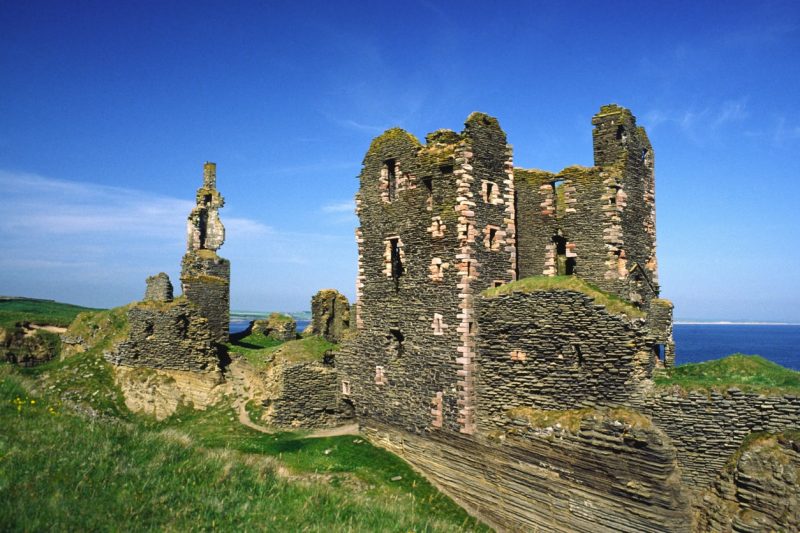 When you go through Easter Ross, you'll want to make the most of its history and shoreline views; you should also take this chance to visit at least one of the whiskey distilleries in the area. There are also golf courses, if you're interested in a bit of sport, many arts and crafts shops to explore and, of course, amazing trails and treks to soak in nature.
Benefits of Making the Trip in a Motorhome
With campervan hire in Edinburgh, you will be able to make the most of NC500 and its beauty. With thousands of people undertaking this scenic route, why struggle to find accommodation? When planning your trip, if you opt for a motorhome, you don't have to worry about being unable to book a room and can simply go wherever you please.
You don't have to be concerned about where to eat either, as there are plenty of local restaurants and pubs where you can enjoy authentic and fresh cuisine. If you wish to cook something yourself, instead of going to the supermarket, you can visit independent shops for fresh ingredients. From farm shops to delis and bakeries, you'll eat like a king or queen every day you're on the road.
Our motorhomes are also synonymous with comfort and luxury, as they come equipped with amenities like TVs, bike racks and kitchens with everything you need for your holiday.
We have several models for smaller and larger groups as well. In addition, you can easily venture off the NC500 route to explore the surrounding areas – or take day trips – with a motorhome too, as you don't have to worry about hiring a car for the day.
If you're interested in discovering the beautiful North Coast 500 by motorhome, don't hesitate to contact us on 07720 260596 or browse our website to learn more about the amazing models we have at your disposal.