There are plenty of well renowned driving routes for campervan enthusiasts to enjoy in the UK, such as the NC500, but have you heard of the Heart 200? Your next holiday could be spent exploring the likes of Perth and Sterling, with plenty of quaint Lochs to admire along the way.
What Is the Heart 200?
This route is a fairly new addition to a list of pre-set driving routes that enable the travellers to enjoy a thoroughly scenic route with iconic towns along the way. It is the latest to join a group of long-haul holiday routes around Scotland, but it is also one of the shorter routes.
The purpose of the Heart 200 is to thoroughly showcase the best of Scotland's central landscapes. In this blog, you will discover a taste of why the Heart 200 is set to become motorhome owners' new favourite.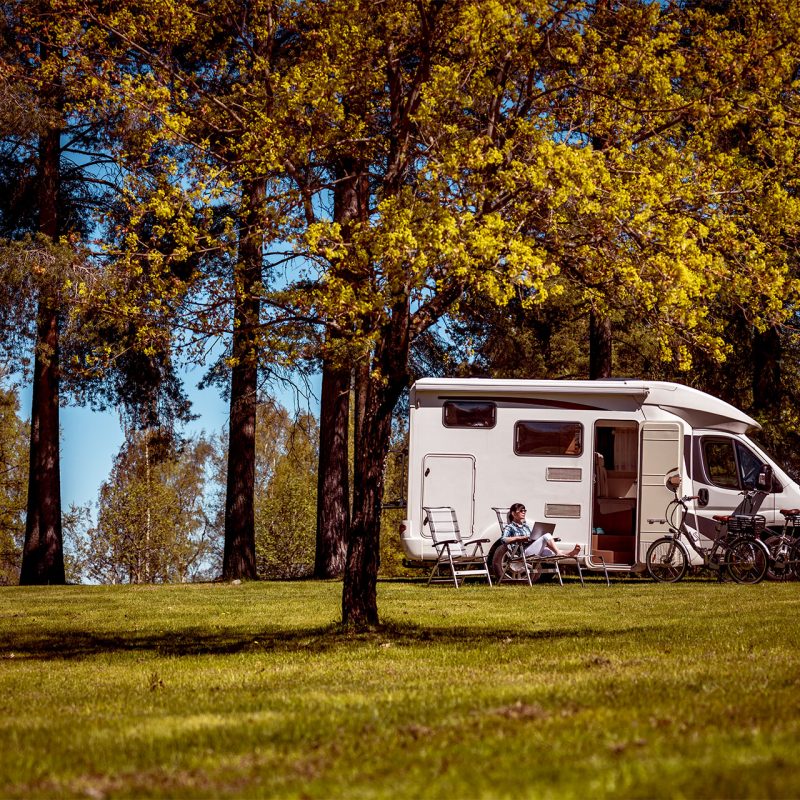 Where to Start
The Heart 200 is a circular route, so technically you could start wherever is closest to you. If you're using our Motorhome Hire in Scotland, however, you will likely be picking up your motorhome from our headquarters in Edinburgh at 2pm. If you want to start your Heart 200 journey ASAP, then you will be glad to know that you have two options only an hour away from Edinburgh!
On leaving Edinburgh, you will need to make the decision of whether you want to tour another large city, complete with ruined castles and plenty of history, or whether you would prefer the quieter side of Scotland.
If Edinburgh castle wasn't enough for you, then you should head straight to Stirling which has been referred to as a 'mini Edinburgh'.
If you are looking for a calmer start to your Heart 200 journey, we recommend that you drive your new motorhome hire to Kinross.
Keep reading for the highlights of the Heart 200, starting at Kinross and travelling clockwise.
Kinross
The beautiful town is settled next to Loch Leven and has the atmosphere of a fairy tale about it. Loch Leven is the largest loch of the Scottish Lowlands and has a variety of islands hidden within it. Hidden on one of these islands, however, is the mysterious Lochleven Castle. Built in the 1300s, this castle has seen an incredible amount of history and is a popular tourist destination today.
If you like to enjoy walks in nature, then the Loch Leven heritage trail is another must. It's easy walking on a well-kept path and there are plenty of opportunities to take a café pit-stop.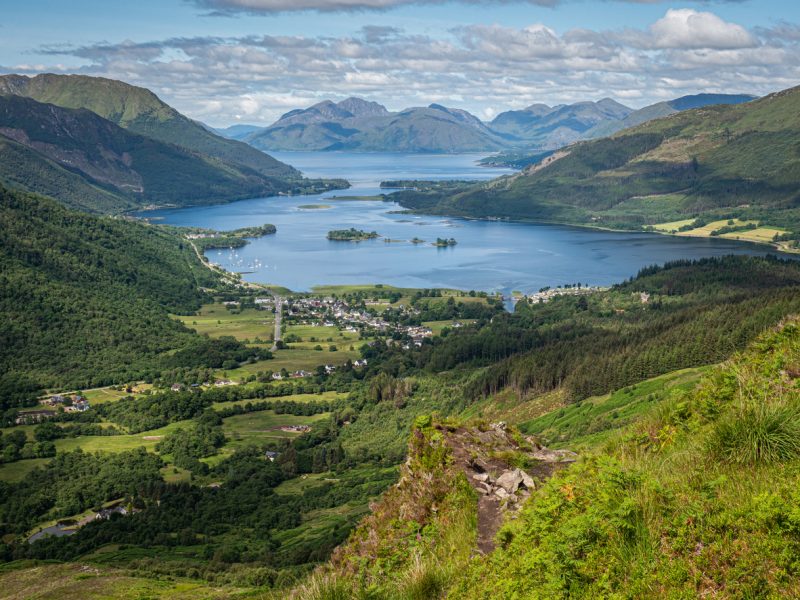 Stirling
You can't visit Stirling without a trip to the world-famous Loch Ness, but there's also Stirling Castle and plenty of restaurants to dine in. Between Kinross and Stirling, there are also plenty of attractions on the Heart 200 route, such as the Bridge of Allan, and the bustling country town of Crieff.
Strathyre
This is a pretty Victorian village near Loch Lubnaig. Surrounded by forest, Strathyre is a very popular destination for walkers and cyclists. It's certainly a brilliant area to take a picnic.
Between Stirling and Strathyre, you will also have passed Trossachs Pier on Loch Katrine – a fantastic place to experience a loch cruise.
Tummel Bridge
This is one of the most atmospheric views of rural Scotland. Overlooking Loch Tummel and Schiehallion, surrounded by forestry, Tummel Bridge is a truly quiet place to take a break in any season. There's plenty to be explored in this area, too, including Fincastle House and the standing stones of Clachan Aoraidh.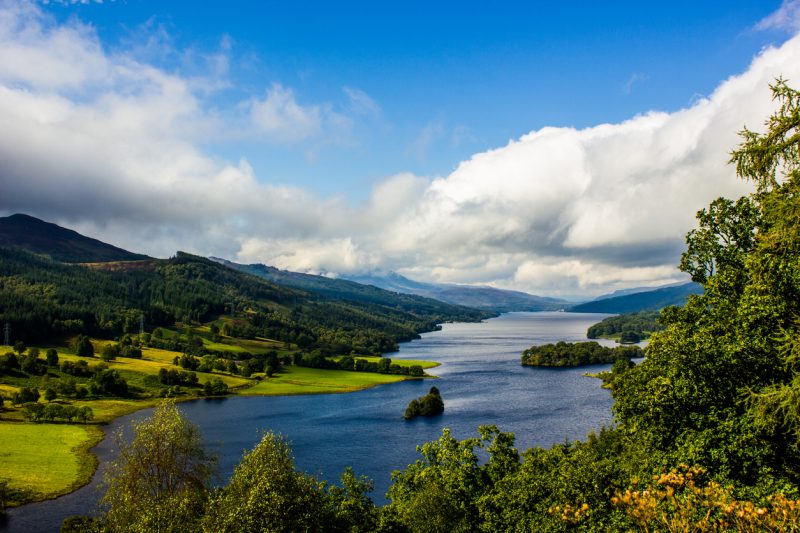 Pitlochry
This could be one of the last large stops of your journey on the Heart 200, but there is so much to do here that it could easily take over the rest of your holiday! Experience one of the oldest working distilleries in Scotland, overlook Tummel Bridge from the Queen's View, or head to Killiecrankie Gorge for a beautiful nature walk through one of the goriest sites of Scottish history.
Perth
Once you're in Perth, your Heart 200 journey is nearly over! Perth features Scone palace, a famous racecourse, distilleries, breweries, castles, theatre and cycle routes galore. If you feel like you've managed to miss out on a experience during your Heart 200 journey so far, you're sure to be able to find what you're looking for in Perth.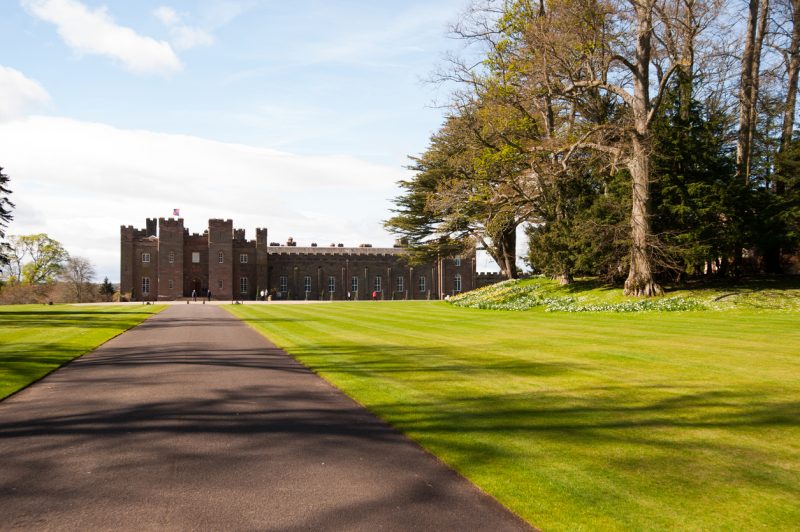 For a thorough exploration of Scotland, we know that the best way to travel is by motorhome. We supply campervan hire in Edinburgh. Start your holiday with us.