Travelling in a motorhome brings you close to wildlife, but how close can you get to the sea life on your travels?
Ecoventures offers several outings bringing you close to the Scottish Bottlenose Dolphins on the Moray Firth, including a 2 hour Wildlife Watch and a private boat hire for your family and friends. www.ecoventures.co.uk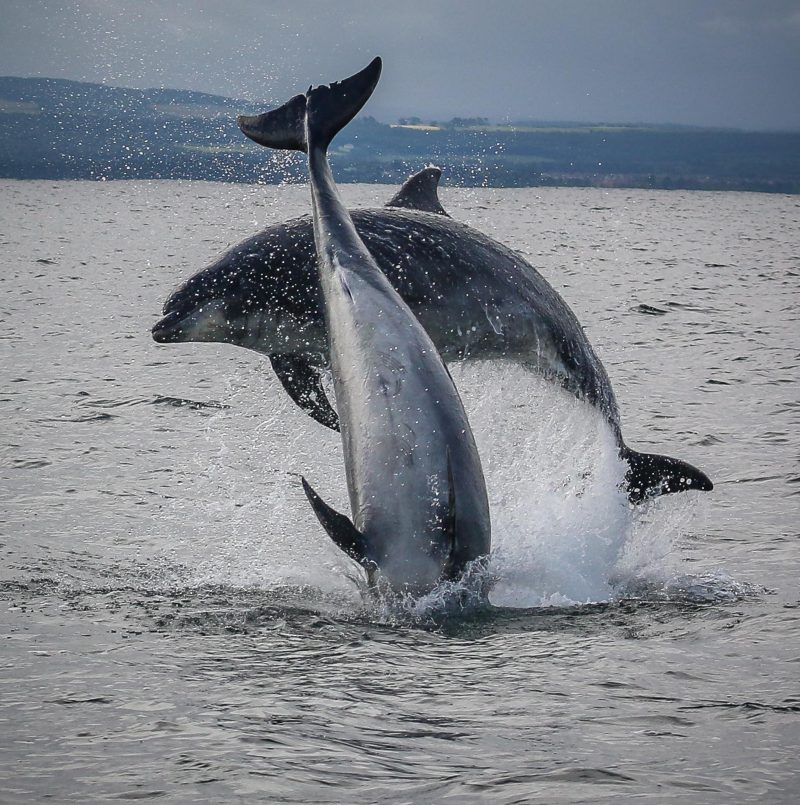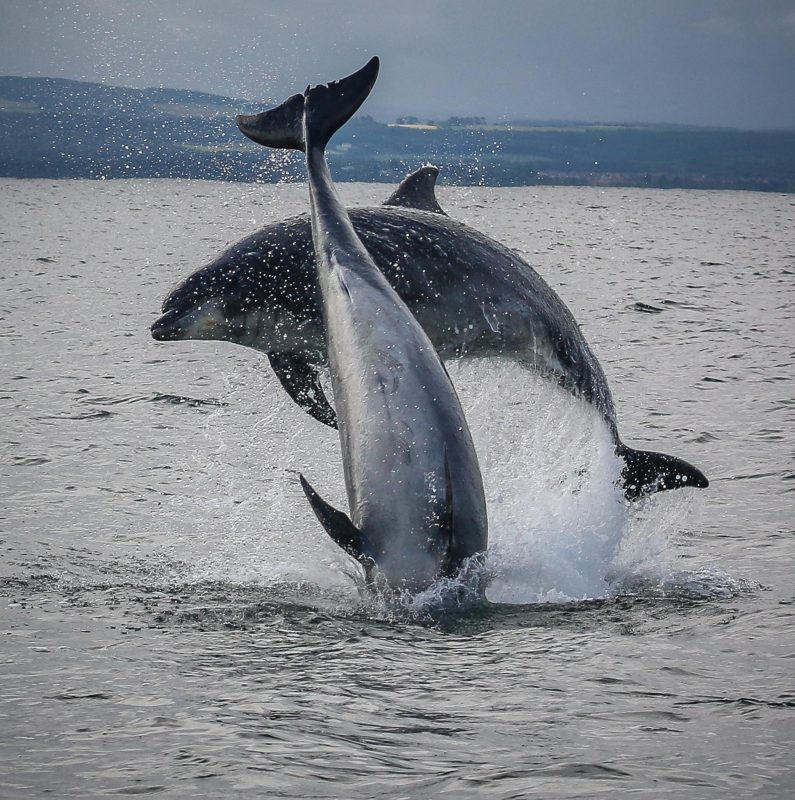 The Moray Firth is home to several other species, including the Harbour Porpoise, Pilot Whale and Basking Shark! On the sandbanks of the Firth, the occasional Harbour and Grey Seal can be spotted chilling out too.
Ecoventures use their custom-built boat, Saorsa for all outings. In true Scottish style, Soarsa is the Gaelic word for freedom – and what a sense of that you feel when cruising on the water in the fresh sea air!
Hiring a motorhome from Edinburgh and stopping off at Fortrose Bay Campsite on a tour of the Highlands sits you 20 minutes way from this dreamy dolphin tour! www.fortrosebaycampsite.co.uk
Fortrose Bay Campsite welcomes dogs and has various amenities on-site, including:
Kitchen area with fridge freezer.

Electric hook-ups.

Washrooms with showers.

Laundry areas with washing machines and tumble dryers.

And… a beach…
…With 50 pitches looking out onto Fortrose Bay, this a campsite with a view you cannot beat!